Main Pioneer Menu | Profiles Index | Search Engine
The First Eden Valley Church Building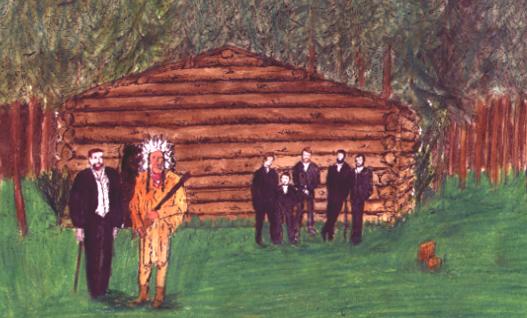 This is a sketch drawn by Linda Rasmussen, granddaughter of C. J. Wright.
It is based on a photo that she saw as a child. Family traditions say the
building was put together with pegs, as nails were not available. Mr. Wright
is pictured with his ever-present cane and the Indian is probably Mox Mox,
Chief of the Palouse Indians. He had become a Christian. Amy Kubow of
Vancouver, Washington, added the color in 2002.
Back to the Eden Valley entry.