Main site menu

Entries Related to Archie and Florence Word

Mrs. Word's Women's Study Notes, written about 1957. To retain the formatting, these notes are in Adobe Acrobat 3.0 format. Earlier versions may not read them correctly.

Download: Part 1 , Part 2 , Part 3 , Part 4 , Part 5 , Part 6 , Part 7 , Part 8 , Part 9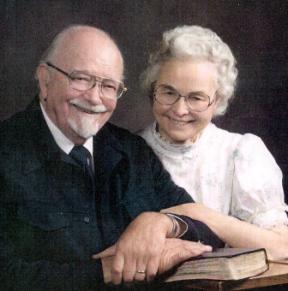 Voice of Thunder Heart of Tears by Victor Knowles.
A biography of Archie Word, written in 1992
and used here by permission.

Extended Index for Voice of Thunder, Heart of Tears by Ralph Johnson. This is keyed to the original page numbers seen in the Adobe Acrobat format.

Audio Sermons by Archie Word
Powerful Preaching
Listen to A. Word preaching on Powerful Preaching. It was preached when he was 84 years of age. The audience was preachers in training. We are including the first 20 minutes of the message in his vintage style.
Marriage
The Words had an excellent marriage and we are presenting a 20 minute segment of a sermon on the subject.